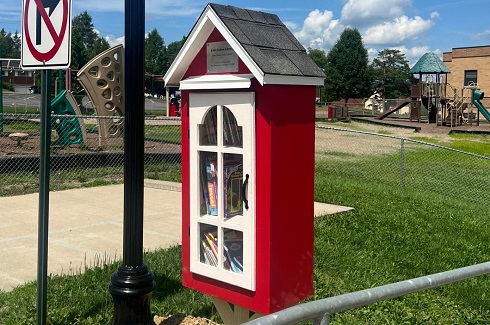 Simpson Elementary PTA has unveiled a new project; one which organizers are quite excited about. The bright red Little Indian Library is in front of the school, open to all children for their reading pleasure.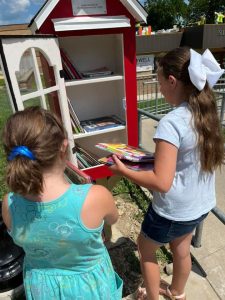 It is hoped that the "take a book, leave a book," concept will encourage reading and simply make local kids happy.
"A lot of kids utilize our playground and we just thought we could introduce early literacy to playing there or walking by," said Samantha Broadwater, Simpson Elementary teacher. "They can grab a book without having to bring it back. They can keep it or pass it on to someone else."
Broadwater first mentioned the idea, but she said PTA President Kylie Ebert and her husband Caleb took the ball and ran with it.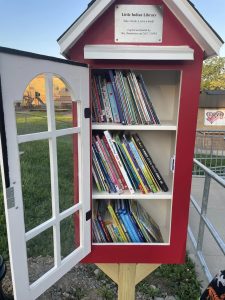 "They did the most fantastic job," she said. "Caleb built the entire thing."
The library has been in place for about a week and is being utilized on a regular basis.
"People have been sending pictures where they have taken a book, telling us that their kids absolutely love it," Broadwater said.
Though most books tucked inside the Little Indian Library are for young children, plans are to eventually include chapter books for older readers. Donations are accepted. Those who wish to donate can simply add books to the library or email SimpsonElemPTA@gmail.com.
Summertime was an ideal time to launch the library as kids are out and about, but once school starts, it is expected to be just as busy, utilized by students arriving and leaving school daily.
"We hope all students and families enjoy the Little Indian Library, and continue reading to nourish their minds and hearts," Kylie Ebert said. "We are