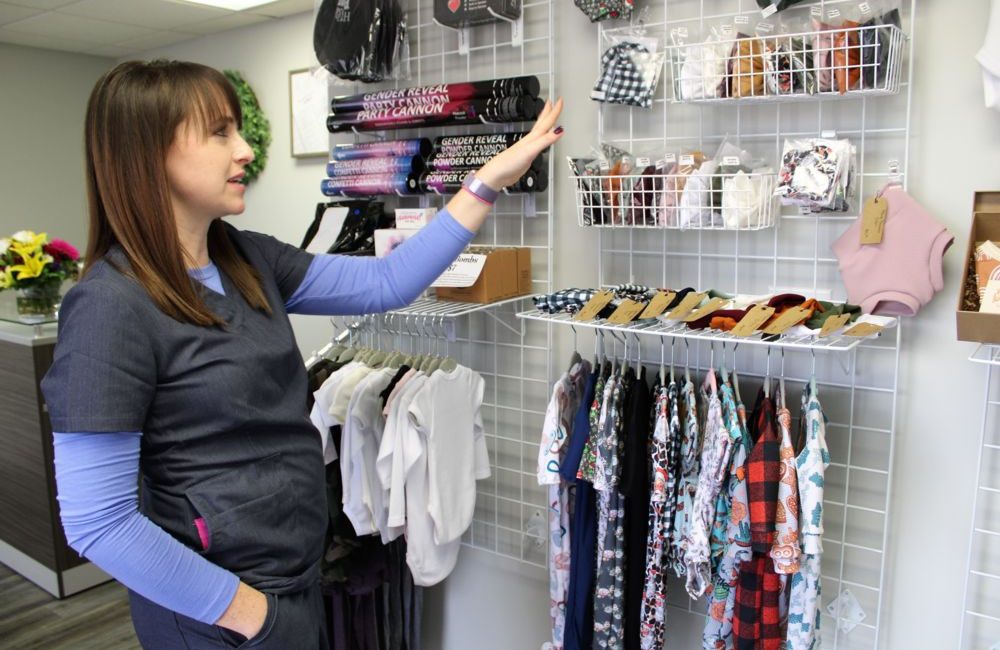 Gifts from Above 4D Ultrasound has only been open on Main Street for a couple of months, but it has already expanded into a one-stop baby shop.
"Everyone is so excited when baby is coming. We have expanded to include handmade baby clothing, bows, hats and all that cute stuff, as well as heartbeat animals with baby's heartbeat inside and gender reveal items like confetti canons, smoke bombs and things like that," said Jaine Meade, owner.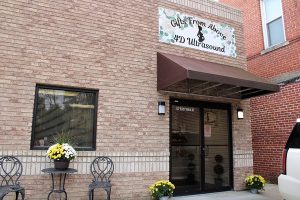 The business was formerly located on Lodgeville Road, but when Meade saw the Main Street space was available, she jumped on it. It's been a great location, she said.
With 10 years of experience as an ultrasound tech, she saw a need to open an elective ultrasound shop.
"So much has changed with ultrasound during the last 10 years. There were a few elective studios in other areas, and I saw a need for one in this area," she said. "It's a dream job and a service we can offer that wasn't here yet."
Meade employs other experienced ultrasound technicians and utilizes state-of-the-art equipment in a safe environment.
"It's something fun. You can bring family and friends," Meade said. "It's baby's first photo shoot. We take pictures of baby and watch him or her grow."
With no insurance or medical affiliation, Gifts from Above can offer ultrasounds at affordable costs.
"Our most expensive ultrasound is $90, and we offer packages with discounted rates for multiple ultrasounds," she said. "The least expensive we offer – early in the pregnancy – is $50. We want it to be affordable, so everyone can have this experience."
From beginning of the pregnancies to the end, it's most rewarding, Meade said.
"It's very rewarding to tell the happy news, then when the gender is revealed, it's fun because sometimes parents have their minds made up that it's one gender or another and they are so surprised," she said. "Closer to the end of the pregnancy, you can really see what baby looks like, if he has chubby cheeks or certain facial features."
Once gender can be determined, parents can find out on the spot, or they can find out at the gender reveal event.
"They can pick out items they want for the gender reveal, and we can secretly label them so they will be surprised," Meade said.
It's all been very well received and sometimes, Meade and her staff hear back from parents about how the gender reveal went. Sometimes, they even receive photos or videos.
In addition to items mentioned, gift cards are available for purchase.
"Sometimes a mom or grandma will surprise the mother-to-be with an ultrasound," Meade said.
Named based on scripture found at James 1:17 – Every good gift and every perfect gift is from above – Gifts from Above is open 11 a.m.-7:30 p.m. Tuesday and Wednesday and 9 a.m.-5 p.m. Thursday through Saturday.