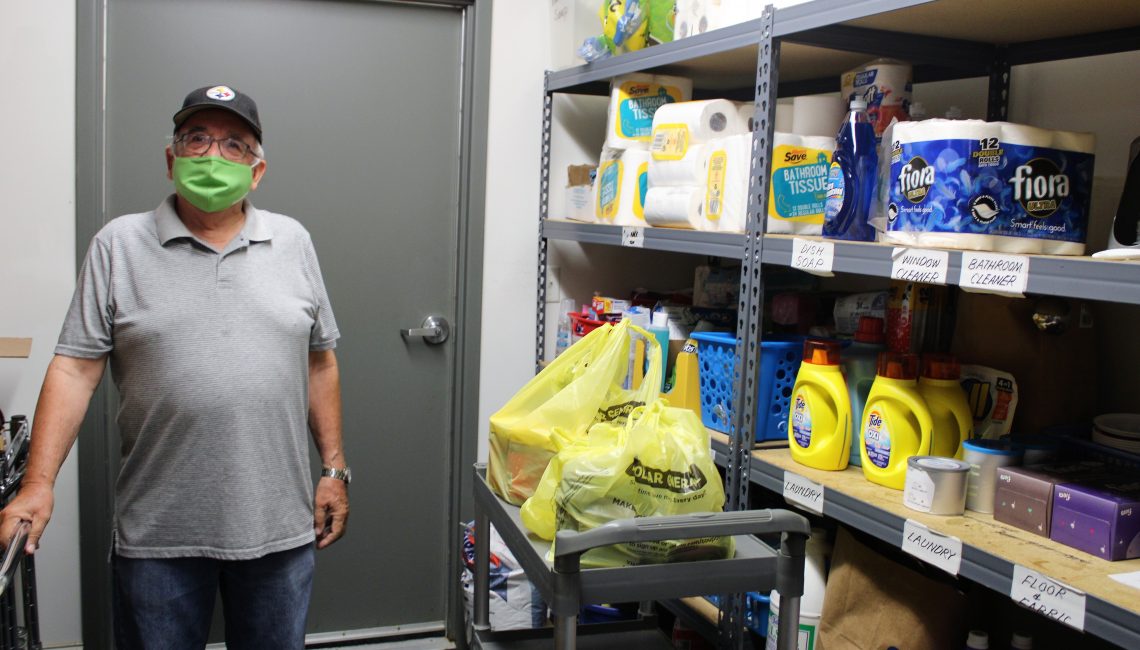 Hearts and pantry shelves runneth over at Shepherd's Corner in Bridgeport. A recent plea for replenishment immediately put our community into action.
"All day Tuesday, we had food deliveries," said Mary Ellen DePue, longtime volunteer of the outreach facility.
It was like Christmas, he said. Aldi's delivered six times, each delivery containing items needed by the food pantry.
"We would ask who sent it and they would say someone just ordered it and left a first name," DePue said.
Individuals stopped by too, groceries in hand. One individual unloaded a pickup truck load of items.
"We are so thankful," said Karen Lang, Co-Chair of Shepherd's Corner. "It is just overwhelming, but I knew. I knew if people were aware of the need, they would step up and fill it."
From peanut butter and jelly to canned fruits, meats and vegetables to soups, coffee, pasta and sauces, Shepherd's Corner is well equipped to help locals. They have been quite busy doing that, Lang said.
"We are doing an average of six food orders per day, feeding 12 to 18 people," she said. "Families of six are about our biggest families, but we also fill several food orders for just one individual."
DePue said some donors were quite creative, sending pizza dough and pizza sauces and other combo items which make for great meals.
Prior to the COVID-19 pandemic, Shepherd's Corner was receiving monthly donations from community churches.
"They would have one Sunday per month when people would bring in donations, then they came here," Lang said.
But with some churches not meeting in person and others who are, but congregations are down, it has had a trickling effect.
For the time being, the food pantry is in good shape and Shepherd's Corner volunteers are truly thankful.
For those who would still like to help, there are some items on the wish list.
Baby items (diapers, formula, etc.)
Toothbrushes
Bar soap
Tea bags
Cleaning supplies
Laundry detergent
Shepherd's Corner is located at 119 Pennsylvania Avenue. Items for food/personal care pantry can be delivered between 10 a.m. and 2 p.m. Tuesday, Wednesday and Thursday.