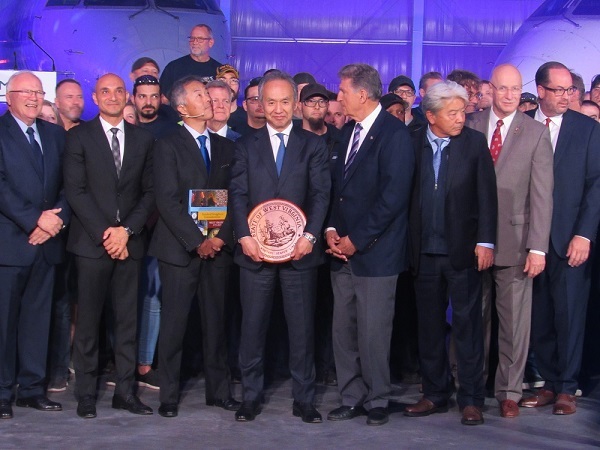 A distinguished crowd of international, state, local and business leaders came together in Bridgeport on Thursday to celebrate the opening of the Stephen McCoy Hangar on the North Central West Virginia Airport campus.
The new hangar is the first phase of an expansion project for MHI RJ (Mitsubishi Heavy Industries Regional Jets), formerly Bombardiere, that will add hundreds of jobs to the region.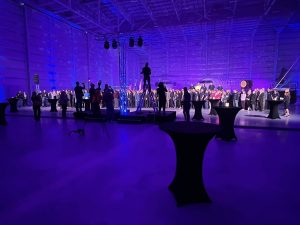 Thursday's event was so monumental that the President and CEO of Mitsubishi Heavy Industries, Seiji Izumisawa, came all the way from Japan for his first visit ever to West Virginia.
"I was pleased to come to Bridgeport for this important opening," Izumisawa said. "We look for many years of success."
The two-phased project that features two hangars, covering roughly 100,000 square feet cost more than $19.1 million.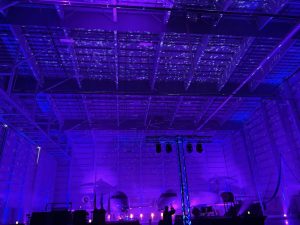 According to Ismail Mokabel, Senior Vice President and Head of Aftermarket of MHI RJ Service Centers, the MHI RJ heavy maintenance facilities in Bridgeport make up the company's largest regional network in the United States.
"We are very excited about today," Mokabel said. "We have been in West Virginia for many years and we love West Virginia. We have a great relationship with the airport here and we are celebrating the biggest aviation expansion ever in the state of West Virginia."
Mokabel was also responsible for unveiling the name of the hangar, a tribute to Stephen McCoy, the recently retired head of MHI RJ.
"It was a huge honor for me to be the one announce it," Mokabel said. "Stephen has been an ally, a mentor, an advisor. When I took over the aftermarket at Bombardiere before we got acquired by Mitsubishi, Stephen was nothing but the best possible guide I could have.
"He used to run this business for over a decade and he really made it his life mission to push for the investment in this infrastructure and he pushed retirement twice to see this project through. We are in debt for Stephen's service and leadership and to help up grow this business from being a small maintenance facility to the largest regional network in the U.S."
The naming of the hangar in honor of McCoy was a surprise at the ceremony, which kicked off with steel drum and dance performances, but it wasn't the only one.
Harrison County Commissioner David Hinkle (one of several Benedum Airport Authority members present) had a huge announcement about the future of Pierpont Community and Technical College, where he is on the board of governors.
"Pierpont and the state of West Virginia have started the process of replacing our existing AMT (Aviation Maintenance Technology) school," Hinkle said. "Our goal is to go out for engineering and architectural work here in the next few months and we will be building a school twice the size we have now and attempt to put 200 students through a year.
"It will take around two years to build, it will be 64,000 square feet with two hangars, labs and we are going to be right here on the airport property."
Other distinguished guests who spoke at the event were U.S. Senator Joe Manchin, MHI RJ President and CEO Hiro Yamamoto, State Senator Mike Romano, State Senator Craig Blair, Vice Chancellor for Community and Technical College Education Chris Treadway, Bridgeport Mayor Andy Lang, MHI RJ Vice President of Communications Ross Mitchell and MHI RJ Head of Commercial Aircraft Service Centers Anthony Hinton.
"I thank Mitsubishi for putting its assets into our little town here and into West Virginia," Lang said. "I'm sure you are going to get a great return on your investments."
Editor's Note:Top photo features some of the distinguished guests on hand for Thursday's ceremony with Izumisawa in the center.