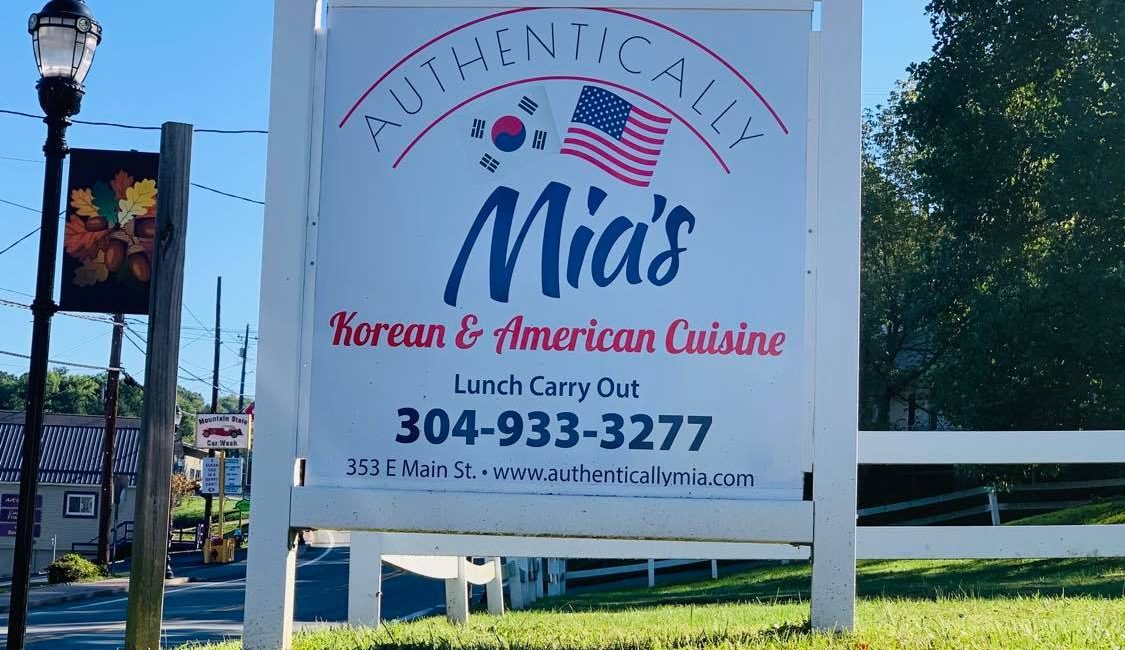 Featuring their own spin on American and Korean cuisine, Ricky and Mia Henderson have opened Authentically Mia's, a lunch take-out business, at 353 East Main Street in Bridgeport.
"That's why you see on our sign and on our menu that we're not authentically Korean. We're authentically Mia, which led to the name," said Ricky Henderson, a Bridgeport High School alum, 20-year military man and local businessman.
"This is our first restaurant venture, and the food is my wife's. She was born in South Korea and came to the United States when she was 16 years old," he said. "Cooking wasn't necessarily her passion, but she developed into it as a mother of four."
As she cooked stateside, she prepared her meals with family recipes. Along the way, she adapted and changed some things around to give it her own spin on Korean cuisine. The food, said Henderson, was a hit beyond just the family.
"Everywhere we've been, when there's been something like a military function where she prepared food, people were tripping over themselves to get to the food," said Henderson. "I always said we could sell this, make some money, and provide a quality product.
"Eventually, we decided that it was time to roll the dice," he continued. "She is such a great cook, and we're actually in a proof of concept with this operation, but we think it will work."
A good sign came when their current location – the former Twinkles and Sprinkles building – hit the market. Being in real estate, Henderson saw it early and got a good look at what it offered.
along with cases and
"It was outfitted for a restaurant setting and is just about 3 minutes from where we live. It had the refrigerator, stove and three base sinks displays," said Henderson. "I guess it was a good sign to act. We decided if we're every going to do it, this was the time."
The restaurant is open 11 a.m.- 2 p.m. Monday through Friday. Among items offered are platters such as beef and pork bulgogi, California Rolls, egg fried rice, salads, homemade sauces (such as their Dragon Sauce) and, the specialty, egg rolls.
"We center the menu around the egg roll. I think people will love the egg rolls and everything we offer," said Henderson. "The egg roll is not a typical Chinese restaurant egg roll. Wherever she's prepared egg rolls, people tell her over and over it's the best they've ever had."
The Hendersons hope to expand their services, perhaps offering deliveries, adding a food truck and extending hours into dinnertime.
"We're taking it slow and want to walk before we run," Henderson said.
Place a take-out order by calling 304-933-3277 or visit the Authentically Mia's Facebook page and see a menu
HERE.
Editor's Note: Several of Authentically Mia's food dishes are shown, along with owner Ricky Henderson and staff member Andie McCall above. Bottom photo is of the new Main Street sign.