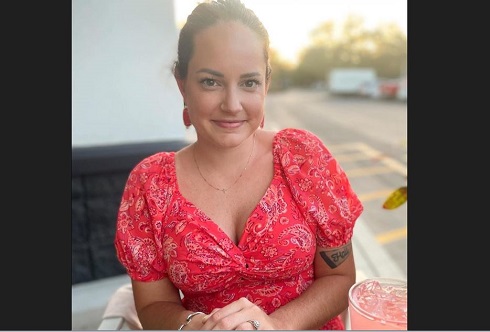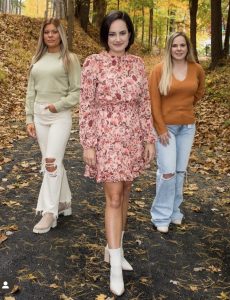 Samantha Hall moved to West Virginia from coastal South Carolina five years ago, quickly realizing that styles and shopping options were extremely limited here.
"I decided to take the leap and do my own thing and have been growing steadily ever since," she said.
In March of 2019, Hale combined her passion for coastal fashion and her experience in the retail industry and started her own business, Eighteenth Avenue.
"At that time, I was just a small online shop that carried jewelry and accessories," she said. "I've since expanded to also carry women's clothing, home décor, gift items, and a small selection of children's clothing."
Eighteenth Avenue has been located inside Market on Main since it opened its doors in January of 2022.
What once was a display has evolved and expanded.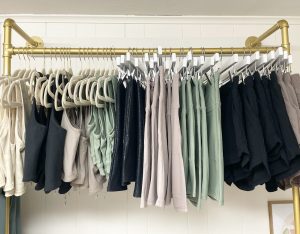 "I have since fully renovated my own room and moved in this past January," Hall said. "Market on Main is an amazing spot to have a shop!"
Eighteenth Avenue specializes in fun, unique styles with a coastal flair for those of all ages.
"I have some beautiful summer dresses in stock right now ranging from size small to 2X," she said. "I've got some locally made graphic tees coming soon, as well as some fun new gift items."
Popular brands include Kancan and Flying Monkey jeans and shorts, Boob-eez fashion-fix accessories and soon to come, Spongelle body buffers.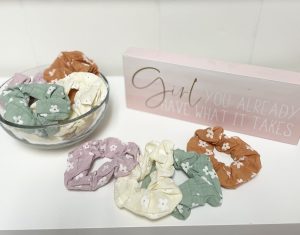 "I search for things I don't think other places would have in the area," Hall said. "Being unique is huge for me! I have a couple of sources where I love to look for things sourced ethically, and from women-owned companies if possible. For example, I have handmade soy candles from Australia, prints from Canada, earrings from upstate New York, and backpacks made in India."
Hall said she would also love to collaborate with local artists to create custom merchandise.
Keeping up on styles and trends helps Hall order items that will please a wide demographic of shoppers. Trending now, Hall said, are oversized T-shirts, fun hair clips and statement
earrings. And delivering satisfaction is what makes her happy.
"My favorite part of owning my shop is receiving the photos of new customers with huge smiles on their faces, because an Eighteenth Avenue piece made them feel their best," she said.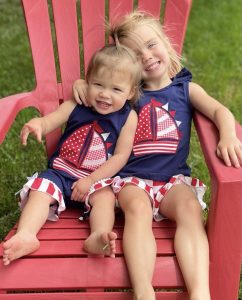 Even the name of her shop holds a special place in her heart.
"A huge part of my childhood was cleaning the beaches in South Carolina with my family. In support of the community, we adopted a beach access that we were in charge of cleaning once a week and keeping it in great condition for anyone who may visit. That was 18th Avenue N. in North Myrtle Beach. It's a beautiful, and serene place that just makes me happy, I want to reflect that joy onto my customers every chance I get," she said.
Eighteen Avenue is open 11 a.m.-6 p.m. Tuesday through Saturday and 10 a.m.-2 p.m. Sunday. Market on Main is located at 103 West Main Street, Bridgeport.
Follow Eighteenth Avenue on Instagram at @shopeighteenthave.