Delivering just what its name indicates, Donna's Unique Gifts and Collectables is open at Meadowbrook Mall.
"The store holds true to its name and is filled with unique gifts you won't find anywhere else in North Central West Virginia," said Joseph Thomas, Meadowbrook Mall marketing director.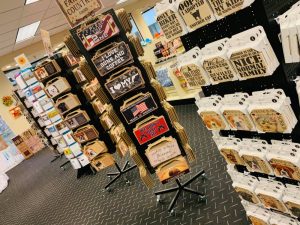 Owned by James Vanscoy – who also owns and operates Fun Zone – Donna's Unique Gifts and Collectables pays tribute to his mother and features a memorial to her.
"Mom passed away in May and wanted some way to honor her," Vanscoy said. "She loved little collectables and gift items, so we opened up a gift shop in her honor."
The generous inventory includes everything from wooden puzzle boxes and hand-carved wall plaques to clocks, bedding and novelties featuring dogs, horses, deer, bear, and fish, jewelry, candy, cups, incense, candles, license plates, picture frames, hats and a huge selection of novelty socks are also available.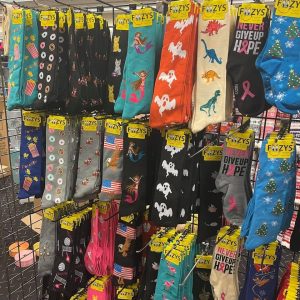 "We really try to find things that you cannot find locally," Vanscoy said. "We have different products coming in every week."
There is also a large selection of Christmas items and as the holidays near, more will be on the way.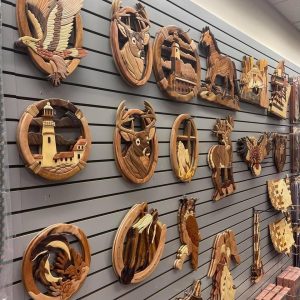 "You can basically come in and find a gift for anybody for any occasion," Vanscoy said.
The new gift store is located next to Ulta and across from Buckle, in the former Kitchen Collection store.
A Grand Opening will be held Nov. 1.