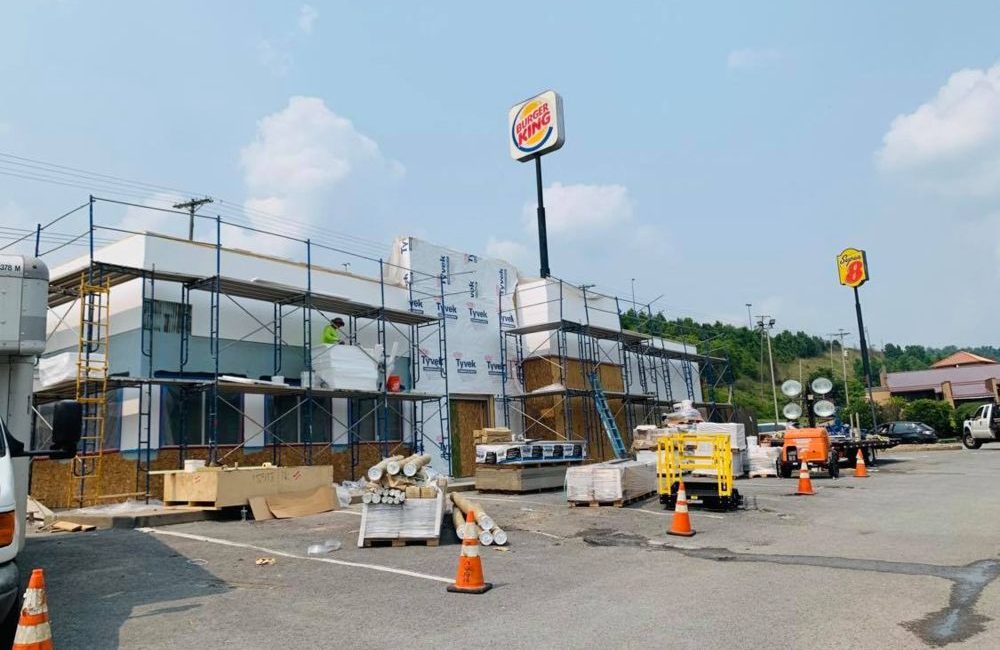 The Burger King on Barnetts Run Road in Bridgeport is under a major renovation.
"We're doing a complete remodel – new bathrooms, ceilings, floors and windows – and restructuring the outside, redoing the parking lot," said Manager Jonie Knapp.
Though the dining room is closed during the remodel, the drive-thru – for the most part- will remain open.
"There will be times we'll have to shut down for an hour here and there and at some point, we'll have to close the drive-thru for about three days while the kitchen floor is installed," Knapp said.
Dating back to the 1980s, the Barnetts Run Road store has never had any major renovations.
"We've upgraded the wallpaper and dining room, but nothing big," Knapp said. "Our store is really old and we decided it was time for a facelift."
The completed project will feature a more appealing look and be more serviceable to the store's valued customers.
"It will feature lots of mahogany and natural wood look," Knapp said. "We will have larger bathrooms, be more accessible to the handicapped and just be better and easier for our customers."
The construction began June 28 and is expected to be completed around Aug. 20. 
Barnetts Run Road is located just off Johnson Avenue just prior to the Meadowbrook Mall entrance.