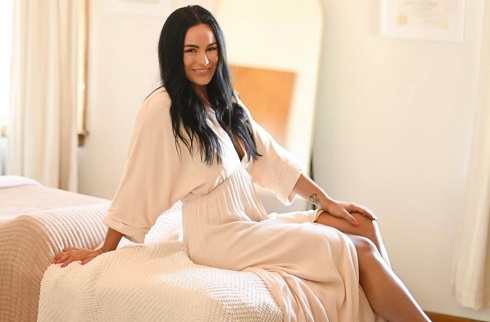 After nearly eight years in the aesthetics industry, Sierra Murphy has decided its time to start her own business.
Offering a wide range of services, Rae Aesthetics is now open in the upper floor of the Chandler Building at 147 West Main Street.
"I've traveled all over the country for education, and I think it's time to put my own thoughts and creativity into that; make it something of my own that I can provide to my community, friends and family," Murphy said.
Services offered include customized facials, hydro facials, dermaplaning, brow and lash services, micro needling, chemical peels, spray tans, lip blushing, and BioRePeel.
"I am the only provider in the area that offers BioRePeel," Murphy said. "It's a peel you can add on to any service or do by itself. It helps with acne, scarring, fine lines and wrinkles, and it's great for all different skin types and targets every skin concern, helping with redness and uneven skin tones as well."
Murphy said most aesthetic trends begin in Europe, make their way to the west coast, then eventually across the country. She received micro needling training in Redondo Beach, Calif. And just this past March, learned lip blushing in Houston, Texas.
Microneedling is a procedure to encourage collagen production and lip blushing is a subtle enhancement of natural beauty, evening skin tones and camouflaging imperfections.
"I take a lot of pride in the amount of education I put into my career. I want to make sure I provide the best quality work to my clients. I go to the best to get the best," she said.
Murphy most recently worked at Willow Med Spa at Cheat Lake. She has also worked at Rejuvenation Med Spa in Bridgeport, The Morgantown Beauty Bar, and Massage Envy. She is a 2016 graduate of Morgantown Beauty College.
Interestingly, her first educational pursuit was American Sign Language.
"I was pretty deep into the semester – a year and a half in – and just didn't feel it was something I wanted to do," she said. "My closest friend Casey Linville said, 'Let's go to aesthetics school' and I didn't even know what it was."
But she looked into it and decided to give it a try.
"On the first day of school, I fell in love with it, and it evolved from there," Murphy said.
She has loved working in aesthetics over the past several years.
"What makes me love my job is making people feel confident about themselves; enhancing beauty they already have and making them feel beautiful," she said. "While doing that, I've made so many friendships and relationships through my clients."
For the time being, Murphy is working alone, but that could change in the future.
Rae Aesthetics is open Wednesday, Thursday, and Friday and by appointment only on Saturday. Book an appointment and learn more at 
https://sierramurphy.glossgenius.com/
 or call 304-641-6495. Follow Rae Aesthetics on Facebook..