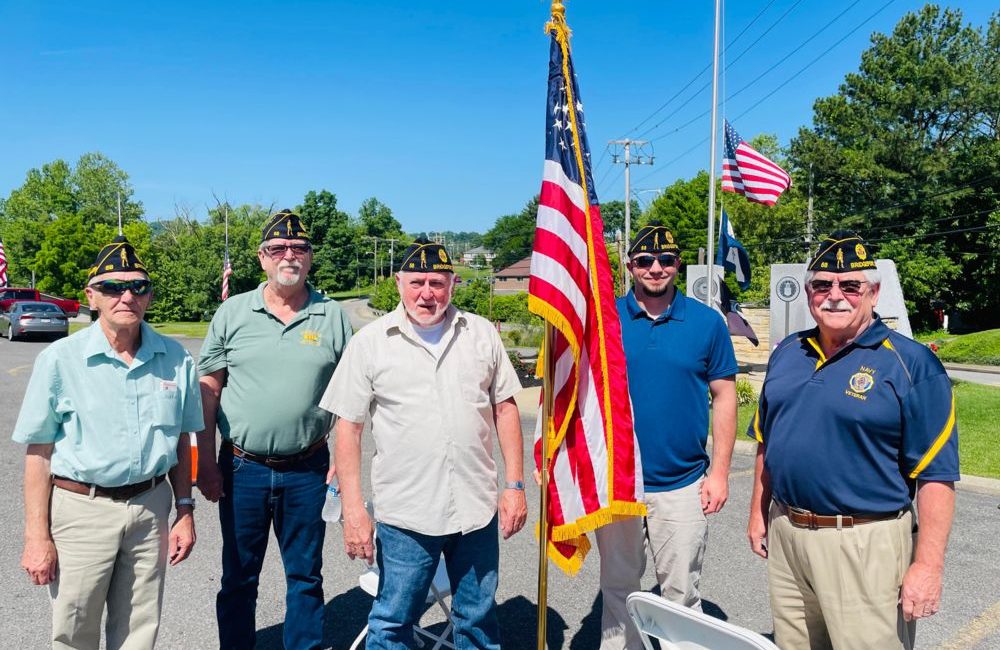 American Legion Post 68 will host a Memorial Day Ceremony, 11 a.m. Monday, May 29, at the Bridgeport Veterans Memorial on East Main Street.
"We have this beautiful memorial built in 2016 and every year I drive by on Memorial Day and it's never being used," said Ken McCrory of American Legion Post 68, program director. "So, we wanted to honor the veterans this year with a ceremony, and we hope it grows year to year."
Master of ceremonies will be Christina Powell of the U.S. Army Military Police 2000-2008. Guest speaker will be Captain Gregory Noone, retired U.S. Navy captain and JAG officer.
"The Color Guard and everybody participating is or was in the military," McCrory said. "The American Legion wants to promote our American Legion Creed to promote citizenship and honor the military, so having this ceremony is one way we can do that."
Representing the Color Guard will be Anthony Snider, U.S. Army communications specialist and U.S. Navy seaman 1988-2012; William Austin, U.S. Army ammunition specialist 1988-2012; and Logan Sayres, U.S. Marine Corps-Infantry, 1988-2012.
Providing the invocation and benediction will be Garth Leech of Bridgeport Presbyterian Church, U.S. Army WV National Guard-Infantry 1988-2012.
The memorial was established by the City of Bridgeport as a place to reflect the sacrifice of those who have fought for our country.
McCrory, who was a multifunctional logistician for the U.S. Army 1988-2012, said the American Legion Post 68 is also proud that member, Richard Forren, designed the Bridgeport Veterans Memorial. Forren spent more than 30 years with the U.S. Army, serving with the 2nd Infantry Division in Camp Casey in Korea, as well as an armor crewman and member of the 1st Infantry Division in Fort Riley, Kansas. He is now a Principal Architect at Omni Associates.
Bridgeport has many connections and many reasons for honoring local veterans, McCrory said.
"Everyone talks about Grafton's big Memorial Day celebration and says we can't compete with that – and we don't have to. We want to give people another option to honor our veterans," he said.
In 2022, American Legion held a small-scale ceremony, identifying items that would be needed for a public event. They will be set up this year with a canopy, chairs, and other amenities.
"We will set up about 40 chairs, but seating will be limited, so if you want to sit, you may want to bring a folding chair," McCrory said.
Since a portion of the Veterans Memorial parking lot will be used for seating, those attending can also park in lots utilized by All Saints Catholic Church and Shepherd's Corner.
The ceremony will include a wreath dedication for the Veterans Memorial. The ceremony should last about 30 minutes.
"Memorial Day is set aside to honor the men and women whose lives were sacrificed for our freedoms," McCrory said. "We have a lot of freedoms. Taking a half hour of our day to remember them is the least we can do."
American Legion Post 68 participates in Wreaths Across America, partners with local Boy Scouts to place flags on veteran graves at Bridgeport Cemetery and sponsors local high school juniors to attend Mountaineer Boys State and Rhododendron Girls State.