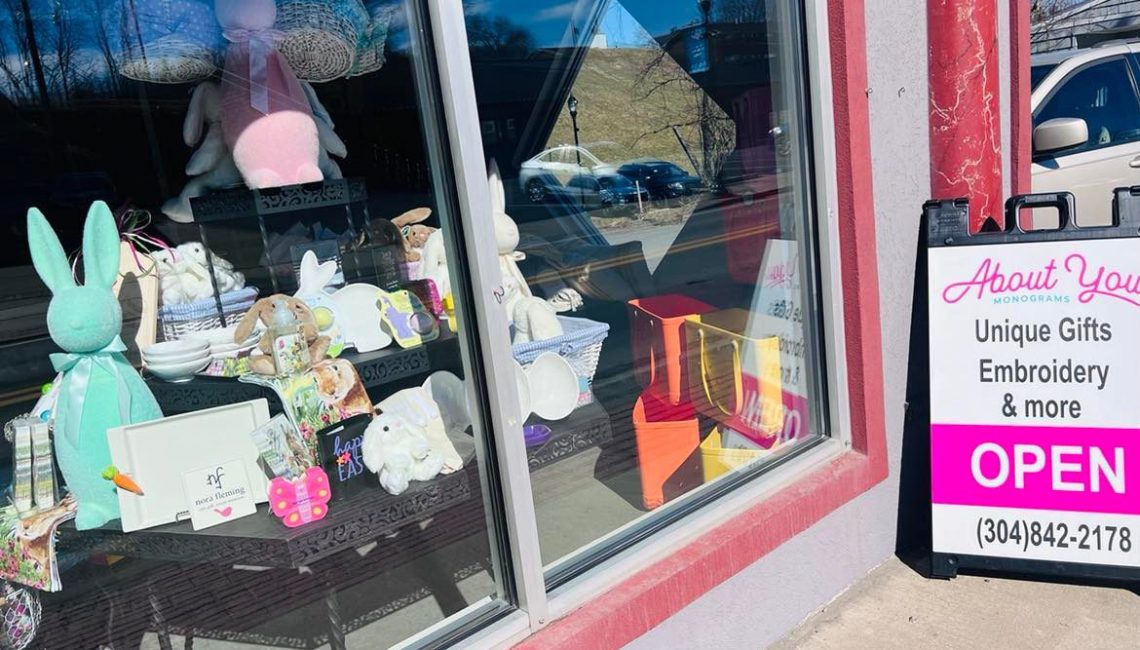 About You Monograms has moved into its new location at the corner of Main and Center streets and the colorful inventory is filling shelves and welcoming customers. It was owner Lisa Lang's vision that the new space would better accommodate her collections and be inviting to Main Street foot traffic. So far, the public has approved of the change and is enjoying the more spacious shopping area as well as the bright, spring items which continue to arrive.
"Everybody comes in and immediately says they love the space," said employee Linda Rickard.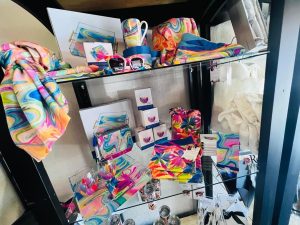 In-house embroiderer Katherine Hughes has set up shop in a back room of the store. She's been busy customizing clothing, bags, Easter baskets and other items available for purchase at the store.
The store continues to feature some of its staple brands but has expanded on its offerings.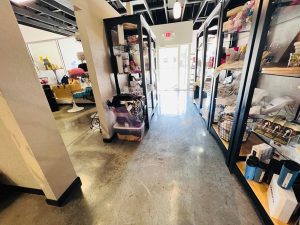 "We increased our Stonewall Kitchen line. We had people asking for that," Lang said. "And we have new pieces of Nora Fleming."
The Nora Fleming collection includes aprons, napkins, plates, and bowls. Among Stonewall Kitchen items are mixes for pancakes, cookies, cakes and soups, as well as nuts and seasonings. The pantry shelf section also features Charleston's Own mixes and syrups, as well as Savannah Flavoring Company products.
The store carries EttaVee glassware, zip bags, sunglasses, planners and cell phone covers, all splashed with bright colors. Other collections are Leave a Little Sparkle, Elyse Breanne Design planners, laptop covers, and cosmetic bags; Lula 'n' Lee colorful beaded jewelry, and Toolitries shower mirrors and drink holders, as well as bottle openers and other gadgets.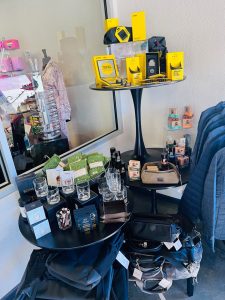 Rounding out inventory are bridal items – headbands, towels, champagne glasses and slippers with more of that collection on the way. Beaded bags, Easter décor and an array of gift items can also be found.
Each room of the store has a different theme, such as kitchen items, women's items like jewelry, and accessories, décor, WVU items, and "little ones."
"We continue to carry baby quilts. There are some lines I really like and that embroider well," Lang said. "And we have baby gowns and matching mom gowns. Once the baby comes, they can match."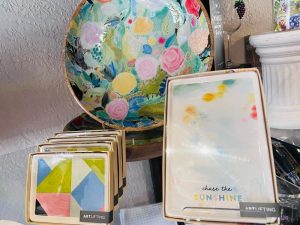 The kids' room also features a realm of educational toys and sensory kits made by The Dough Ladies.
About You Monograms carries "Peepers" reading glasses.
"Of course, there's nothing better. If you need readers, you might as well get Peepers. They are Oprah's favorites. They are nice and hold up well," Lang said.
Custom-made WVU and Bridgeport sweatshirts are new to the store.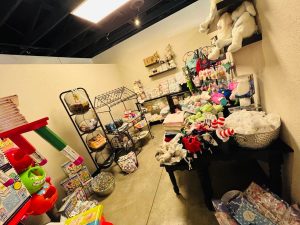 "And if you mention Emmitt Matthews, you'll get a 20 percent discount on the WVU sweatshirts," Lang said.
She also carries WVU sweaters, make-your-own nail polish kits, and face glitter in WVU and BHS colors. Another line that continues is the collection of kitchen towels featuring the Benedum Civic Center, Covered Bridge, Simpson Creek Baptist Church, and other city landmarks.
Lang said she loves helping out small business owners by featuring their products at her store. When asked about the former storefront at 110 West Main Street, Lang said she has plans in the works. Although not finalized, she envisions it to be a venue to promote other small entrepreneurs. Stay tuned to Connect-Bridgeport for further details.
About You Monograms is open 10-5 Tuesday through Thursday and 10-4 Friday.