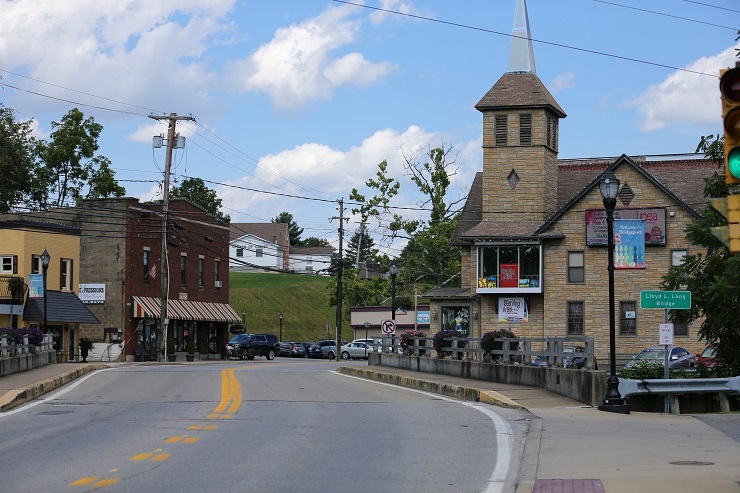 The Coronavirus pandemic has brought some food service businesses to a halt. Others have altered services to adhere to national and state guidelines. Our local small businesses depend upon community support for sustainability. It's important to support them during this time.
Brickside Bar & Grille is open for take-out, curbside service and delivery between 11 a.m. and 9 p.m. Specials, like Thursday wing night, remain in place. Call 304-848-2094 or fax 304-842-3150.
"A no 'dine-in' requirement is exactly what's needed to slow down the spread of this virus," said Sierra Davis of Brickside. "We are depending on carry-out and delivery options to make up for business during these uncertain times. Not only is it important for businesses, but for our employees. Our staff is what makes Brickside great and we all need you now more than ever to keep us around. Please consider supporting small business during this chaotic time. It really goes beyond the company itself."
Garfield's at Meadowbrook Mall is open for carry-out only and will bring orders to patron's car upon arrival. Hours are 11 a.m. through 8 p.m. every day except Sunday, during which they are open noon to 8 p.m. The restaurant is also offering a 25 percent discount on all orders. Call 304-842-8556.
Oliverio's Ristorante on East Main Street is offering free delivery, carry-out and curbside service upon request for new family meals (serving four to six people) as well as regular menu items. The restaurant will deliver within a five-mile radius and will meet customers who live more than five miles away at a designated spot. Delivery hours are 11:30 a.m. through 7:30 p.m. Monday through Friday, 4-8 p.m. Saturday and 4-7 p.m. Sunday. Call 304-842-7388.
"We feel that our community has been lucky to not have any confirmed cases of the virus and we understand how rapidly that could change," said Nic Oliverio. "We know it's best for the future of our community and business to take these necessary actions."
Located on Barnett Run Road, Mountaineer Grille is also offering curbside service 11 a.m. through 7 p.m. and 40 percent discounts on to-go beer and wine.
Mia Margherita is open for take-out and is also available for catering nearby home and office needs. The restaurant's dining rooms, bar and patio are closed until further notice. Orders can be sent via email, online, Messenger or calling 304-808-6400. Use the Mia Market entrance to pick up orders. Orders can also be delivered curbside upon request.
Meagher's Irish Pub is also offering take-out and curbside service. Hours are 11 a.m. through 8 p.m. Call 304-848-9200 to place orders. The restaurant truly appreciates the community's support during this trying time and assures customers are always working at a high standard for cleanliness and safety for our staff and customers. A menu is available on our website at meaghersirishpub.com.
My Little Cupcake on West Main Street remains open for pickup only with all their regular baked goods and sweets, flavors which change daily. To help keep kids and families busy during this time of social distancing, MLC is selling DIY cupcake kits which include six un-iced cupcakes, buttercream icing, piping bag and tip. Call 304-933-3444.
Della's Deli on East Main remains open for deli retail business and lunch take-out featuring custom-made sandwiches, pepperoni rolls and hot-dogs with homemade chili. Call ahead orders can be placed by dialing 304-842-2902 and curbside service is available upon request. Owner Jeffrey Perine is appreciative of the public's ongoing support of the business.
Dave's Famous T&L Hotdog on East Main Street has introduced curbside pickup in addition to take-out and drive-through service. Orders can be placed online at tandlhotdogs.com or call 304-842-4161. Customers can call when they arrive and food will be brought out to the car.
Almost Heaven Desserts and Winnie's, both located on Main Street, are offering pickup and curbside service, as well as free delivery.
"We have been offering deliveries in the Bridgeport and Clarksburg area all day up until 7 p.m. and also have been making one afternoon delivery to Fairmont and Morgantown residents and/or businesses," said Victoria Simon of Almost Heaven Desserts.
Find links for online ordering at Almost Heaven's Instagram and Facebook pages.
"We would like to thank all of central West Virginia for their ongoing support," said James Simon. "This too shall pass."
Price Cutter grocery on East Main appreciates customers' patience as the store strives to offer needed items.
"We're at the mercy of the warehouses," said Assistant Manager JC Davis. "Our hands are tied as to what we can provide. We're getting very little toilet paper, if any, and having pretty much the same problems other stores are having. As to other items, we just have to wait and see."
Starting March 22, the store will close at 9 p.m. rather than 10 p.m. daily. The shortened day will help with scheduling issues and allow store personnel to properly clean and disinfect the store, as well as restock the shelves.
Twinkles & Sprinkles bakery, located on Main Street, is closed until further notice.
See more information about all of these businesses, including links to Facebook pages and Web sites, on our restaurant and business listings.
Questions and comments can be sent to julie@connect-bridgeport.com.