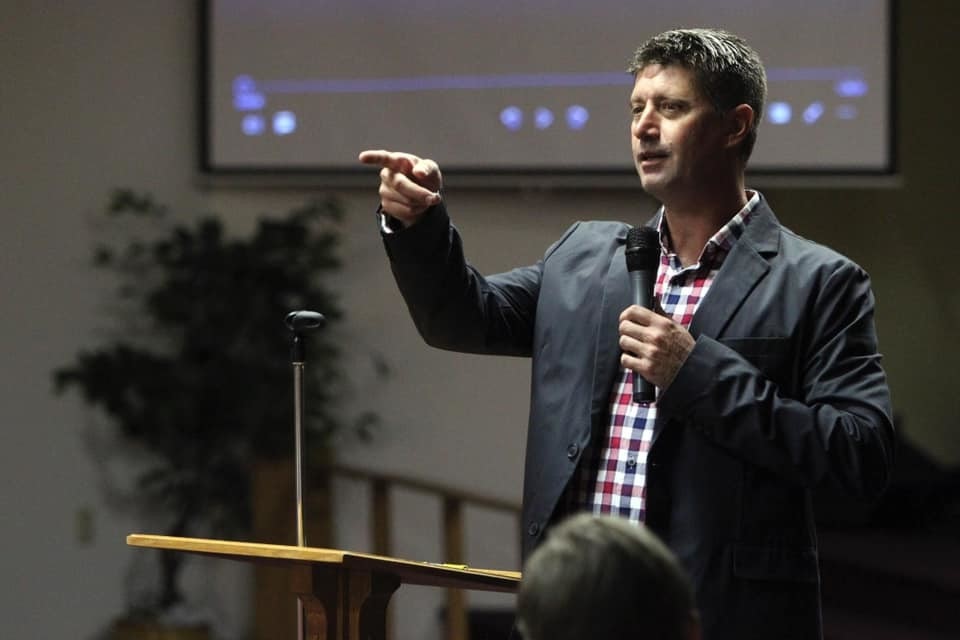 On the heels of shooting its latest movies – "Nun Nancy" and "The Bridge" – JC Films is hosting its first film festival. Dean Cain will serve as event presenter and a pair of Bridgeport hotels have been chosen as venues.
"I've always wanted to do a film festival and I couldn't think of a better place than Bridgeport. It's such a family film-friendly town," said Jason Campbell, president of JC Films and festival director.
The American Christian Film Festival will be held Sept. 18-20 at Holiday Inn Express and Courtyard Marriott, both located in White Oaks. Campbell said other hotels may be utilized.
Selected film submissions will be judged. Submissions are open through Sept. 8 for short films (35 minutes or less) $15 and feature films (36 minutes or more) $25. Films must have been produced after Jan. 1, 2015. The best film in each category will win $200. See more details and links for submission 
HERE
.
In addition to watching films, attendees have opportunity to attend various workshops.
"In addition to acting workshops, we'll cover auditions, script writing and have a film distributor on hand to talk about what to do with a film once it is completed," Campbell said. "The overall theme is how can my family and I get involved in faith-based films."
Classes include fundraising for a film, script writing, teen acting workshop, adult acting workshop, how to turn a book into a film, shooting your film and how to make distribution work.
Guest speakers will include Cain, Actor Tim Ross, Actor Luke Schroder (son of Ricky Schroder), Campbell, Actor & Director Chase Crawford and Actor &  Director Gary Vincent. (See below, left to right). Cain and Schroder will also host a question and answer session.
"Some people are wondering what all this is about – the making of films here in the community," Campbell said.
Filmmakers will walk the red carpet, do interviews and network with other professionals.
Concessions will be available and social distancing and other precautionary measures relating to COVID-19 will be implemented.
Ticket costs are $100 for VIP weekend pass covering all events Friday through Sunday, $75 for Friday, $75 for Saturday and $50 for Sunday. Purchase tickets 
HERE
.
Learn more about the American Christian Film Festival 
HERE
.
See hotel information and make reservations 
HERE
. (Holiday Inn Express and Courtyard Marriott will both be utilized for the film festival. Comfort Suites on White Oaks Boulevard is also within walking distance.)