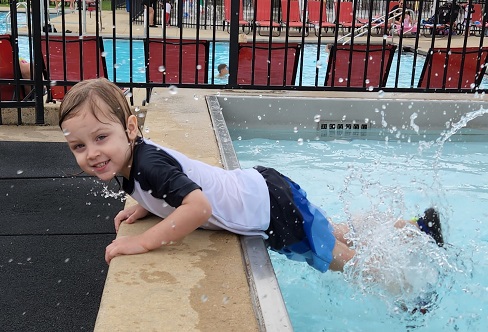 We're just six weeks out from the opening of Bridgeport City Pool and in just a few days, season pool passes will be available for purchase.
Saturday, May 27 is the annual free swim day with open swim from noon to 6 p.m. A DJ will be on-site to add music to  the celebration and the concession stand will be open.
"The first day the outdoor pool opens seems to get everyone excited for the summer," said Parks and Recreation Coordinator Amy Callahan. "The DJ adds to the atmosphere as well."
The pool will be open throughout Memorial Day weekend, including Monday, May 29. Thereafter, the facility will be open only on weekends until local schools close for the summer.
Seasonal pool passes go on sale 9 a.m. Monday, April 17 at the Benedum Civic Center. Bridgeport residents can purchase a single 
adult pass for $100 with an additional $35 for another adult and $25 for each child. A senior citizen/child pass is $90. Children under the age of 2 will be admitted free of charge, but must be accompanied by someone at least 16 years old at all times.
Non-resident passes are $140 adult, $40 for an additional adult and $30 for each child. The non-resident child/senior pass is $130. The purchase process includes the completion of a form and the issuance of a photo ID.
Despite rising costs, Bridgeport Parks and Recreation have kept membership affordable and that's important, Callahan said.
"We want as many people as possible to get outside and stay active throughout the summer. Keeping the prices affordable makes that possible for more families," she said.
Also on April 17, the pool can be rented for special events. The venue is in big demand every summer.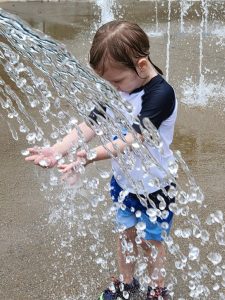 Pool hours of operation will be 12-6 p.m. Monday through Saturday and 12:30-6 p.m. Sunday. Family swim will be open 7-9 p.m. Thursday and Friday with lap swim open 10-11 a.m. Tuesday and Thursday.
General admission is $4.50 per child, $5.50 per adult and children over the age of 12, $4.50 for seniors and $3.50 per person on family swim nights.