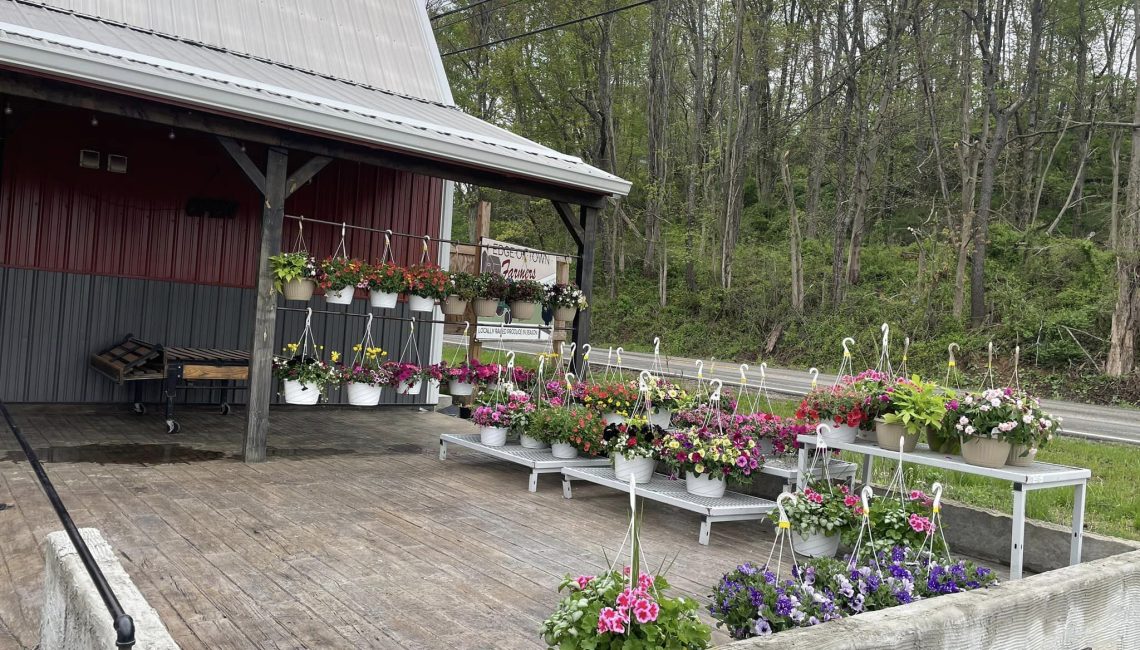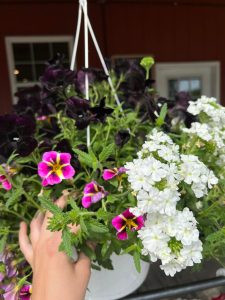 A sign of the growing season is the seasonal opening of Edge of Town Farm Market. Located on Route 58 between Bridgeport and Anmoore, the market has opened its doors with plenty to choose from.
"We have our grass-fed beef, local eggs, honey, lots of hanging baskets for Mother's Day and vegetable plants for spring," said Jason Poth, owner.
Amish rolled butter, sweet onions and fresh ramps are among other items available at the market. There are also decorative items.
Jason Poth grew up on the 100-plus-acre farm and opened it to the public in the fall of 2020. Having been active with Bridgeport Farmers Market, it was his vision to construct and open a building to host an ongoing market for the community.
As the season progresses, a variety of produce will be available for purchase. During autumn months, Edge of Town Farm Market sells pumpkins, fall flowers, cornstalks and other seasonal items and hosts hayrides, a corn maze, and pumpkin-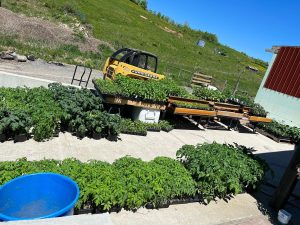 picking opportunities.
"This year, the corn maze should be bigger and different from last year," Poth said.
 Edge of Town Market is located at 1165 Anmoore Road, with plenty of on-site parking. The market is open 10 a.m. through 6 p.m. Tuesday through Saturday.