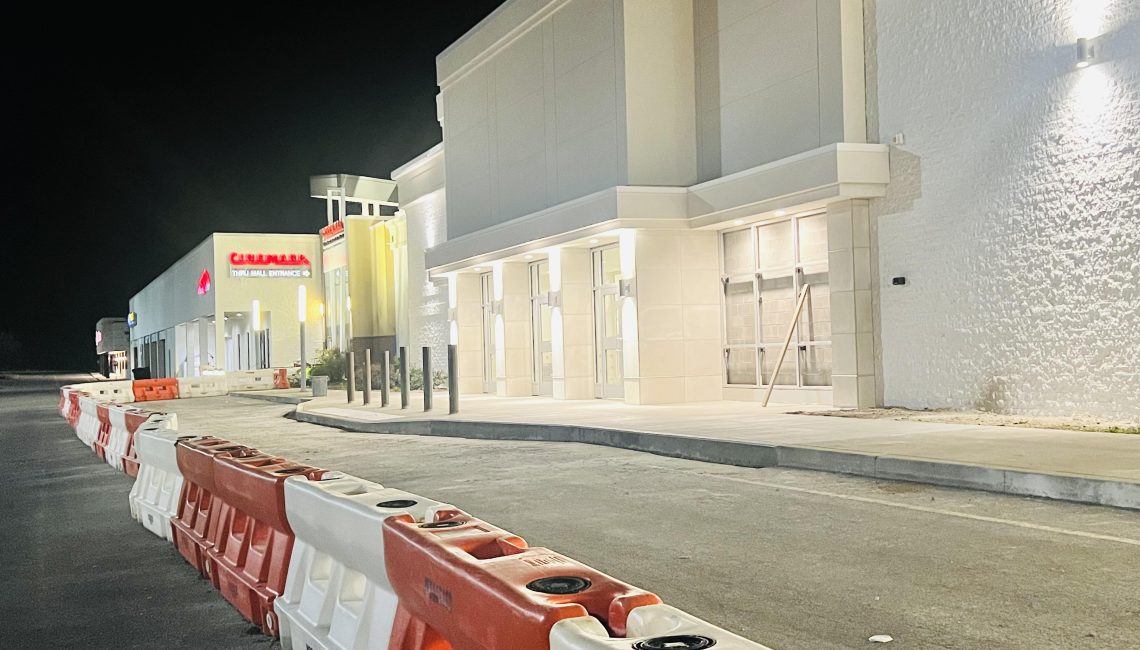 The buildout is complete and in just a couple weeks, the doors of Boscov's at Meadowbrook Mall will be open.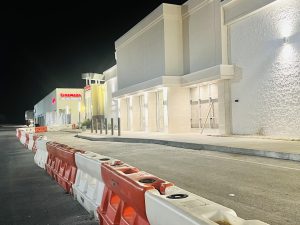 "Merchandise is arriving, and they are setting up and getting ready for opening weekend," said Ashton Cunnington, mall marketing director.
Weekend festivities include the Oct. 5 Charity Day – Shop for a Cause, Oct. 6 Family Fun Day, and Oct. 7 Ribbon Cutting Ceremony.
The 150,000-square foot department store carries a wide range of items, explained Jim Boscov, chairman and CEO.
"Boscov's is a unique full-service department store. In addition to all the traditional
departments from apparel to furniture, you'll find a toy department your kids will love and even a candy department where you can pick your favorite assortment of Boscov's chocolates," he said.
It covers space formerly occupied by Sears, Marshalls, JoAnn Fabrics, Books-A-Million, Boardwalk Arcade, and Armed Forces Career Center.
The renovation has been the largest undertaking since the mall's construction and brings a new shopping experience to the area, as well as 250 job opportunities. Open interviews will continue Wednesday and Thursday, Sept. 20 and 21, 10 a.m. through 6 p.m. at the former Elder-Beerman Home Store.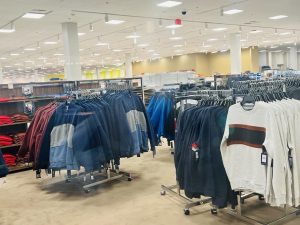 Shoppers can have access to the Thursday, Oct. 5 Charity Day by purchasing a pass for a $5 donation. Many non-profit organizations are purchasing by selling tickets, all proceeds benefiting their individual causes.
"We've been getting super positive feedback from all the organizations who put their request in to sell tickets," Cunningham said. "They are doing wonderfully and quite a few organizations have come back to get more tickets to sell."
Shoppers on hand Oct. 5 will receive a gift, courtesy of Boscov's. A few lucky ticket holders will win $250 gift cards. Family Fun Day on Friday, Oct. 6 will also feature giveaways, as well as free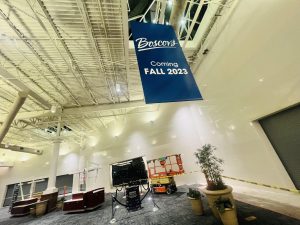 family activities and entertainment.
"There will be amazing deals and entertainment throughout the whole store in different departments," Cunningham said. "Everybody is so excited. We cannot wait."
Boscov's isn't the mall's only store to open this fall. JD Sports also expected to be open by the first week of October. Located in spaces formerly housing G.O.A.L. (Gaming on All Levels) and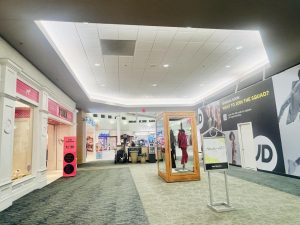 Tru South, JD Sports is a British sports-fashion retailer which sells men's and women's footwear and activewear; brands including Nike, Jordan, Adidas, and NSW, among others.
Cardinal Market is the other forthcoming mall store. Featuring the works of local artisans, the store will be in the former LeRoy's Jewelry store near Center Court.
It's been a busy year preparing for new tenants.
"Hopefully, by the end of the year, our spaces will be filled and there will be no vacant stores – that's the goal," Cunningham said.
JC Penney is about to get a complete renovation and new signage has been placed throughout the mall.  The activity tells the story that shopping is alive and well in North Central West Virginia.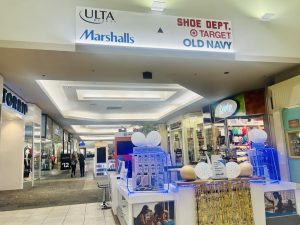 "Even with all the technology coming in and all the online shopping, we have a very strong mall. People come from far and wide, even surpassing other shopping centers to come to ours," she said. "We have a wonderful staff and tenants and all around, Meadowbrook Mall is an amazing one. It truly does keep people coming back."
Pictured from top: The front outdoor entrance to Boscov's, two interior shots of Boscov's, the interior entrance to Boscov's, the JD Sports store (across from Victoria's Secret), and new signage at Meadowbrook Mall.